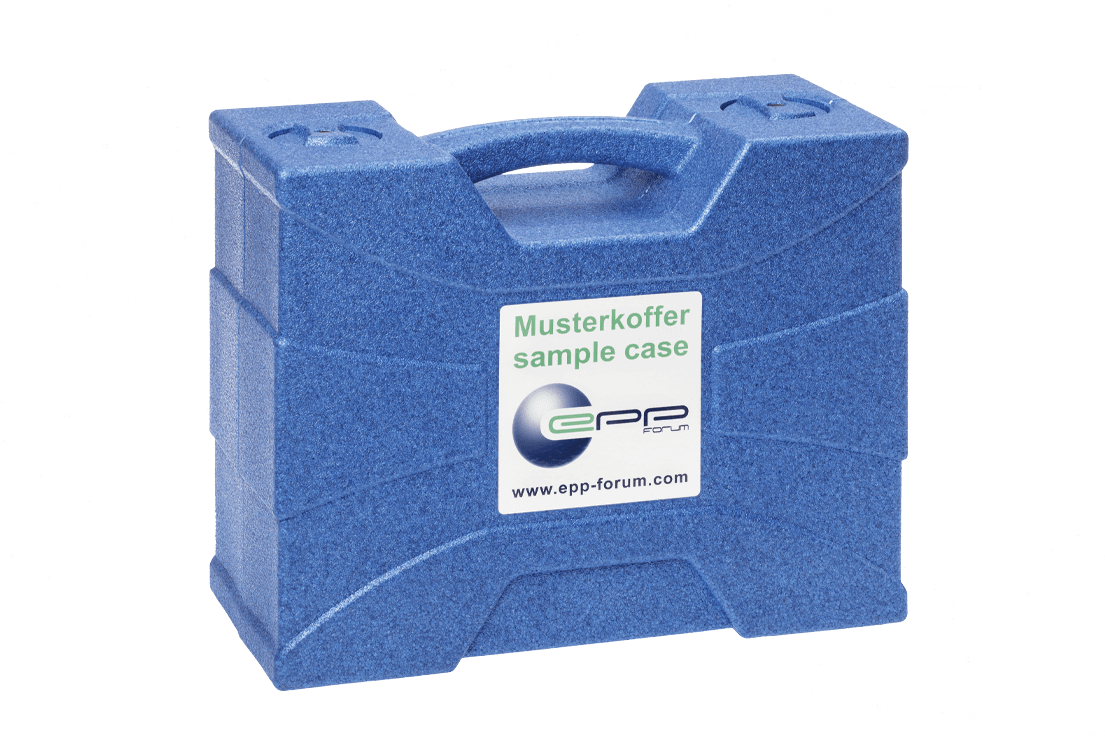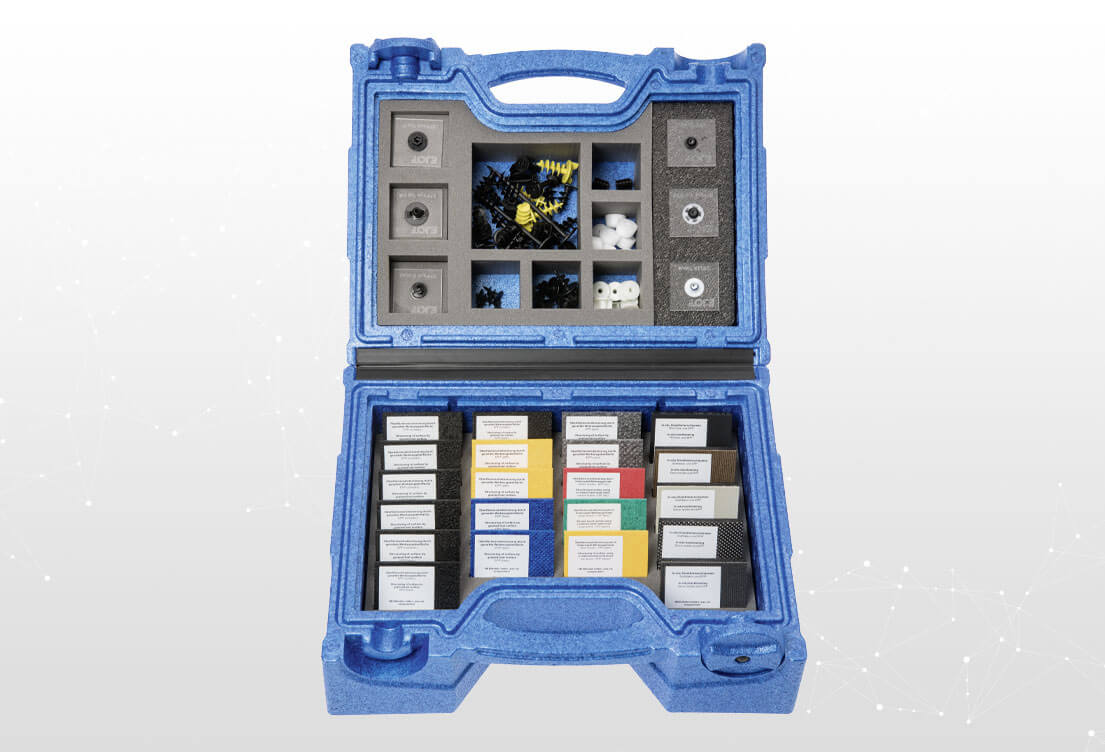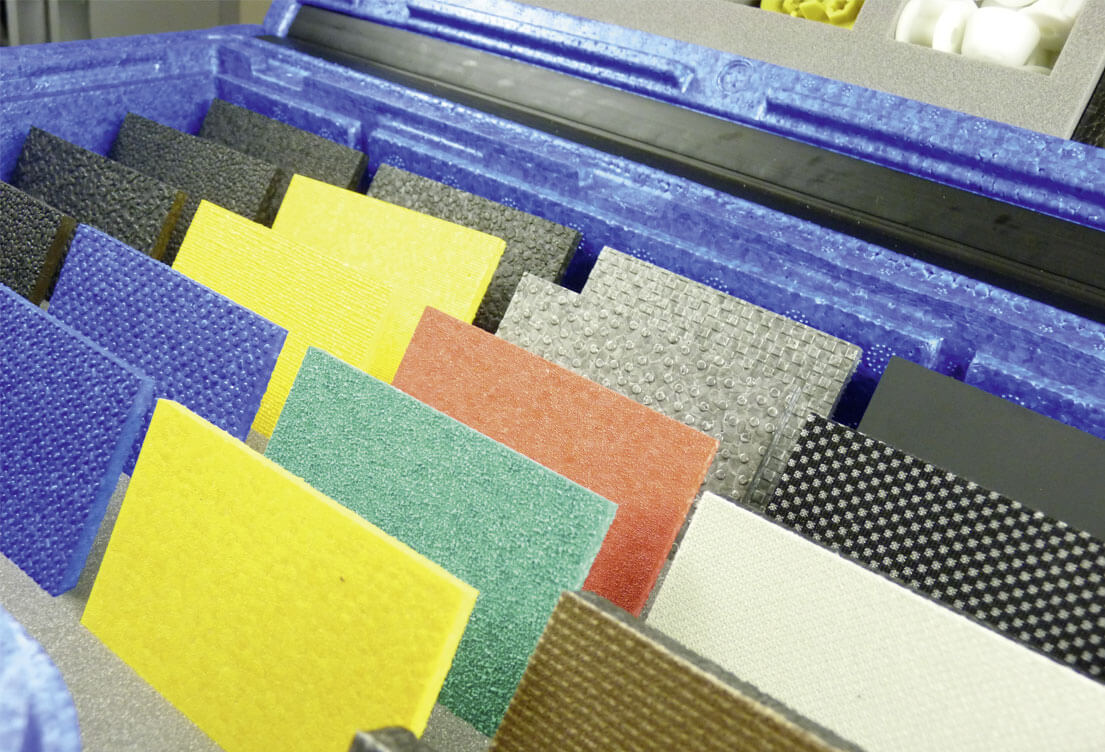 The EPP sample case – an inspiration for designers and construction engineers
The EPP sample case shows all the possibilities of the fascinating material EPP. From colour variety to the numerous surface designs – designers and construction engineers will find inspiration when it comes to designing new products made of expanded polypropylene. Both the 21 different sample plates and the case itself are a source of inspiration here: ingenious hinge, connection and closure mechanisms, attractive surfaces and individually designable adhesive labels – the sample case illustrates the outstanding potential of EPP as a material for high-quality, lightweight construction and design products.
Order your EPP sample case now for just €59.00 (plus VAT and shipping costs).
Order EPP sample case
Would you like to order one of our coveted EPP sample cases?
Then simply send us a message and we will let you know when you can expect your sample case to arrive.
Please note: The EPP case is currently beeing re-produced, and as such is unfortunately unavailable at this time.