The EPP Forum – we are committed to EPP
With a forward looking material such as expanded polypropylene, innovation and inspiration are indispensable for continuous, future-oriented further development of material properties, fields of application and sales channels. For this reason, the EPP Forum was founded on 6 June, 2006 as part of the "Innovative Networks" campaign.
Raw material production, mechanical engineering, processing, design, R & D – the members of the EPP Forum come from different areas of the value chain and are united by a common goal: With the help of interdisciplinary and cross-company networking, they want to make a contribution to the realisation of forward-looking product and process innovations related to the innovative particle foam EPP.
The team
These are the driving forces behind the EPP Forum:
Katharina
Krause
Managing Director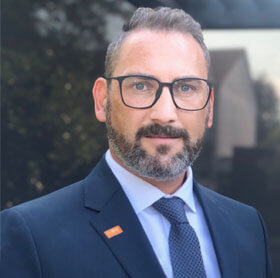 Christian
Mühlbauer
Chairman of the Board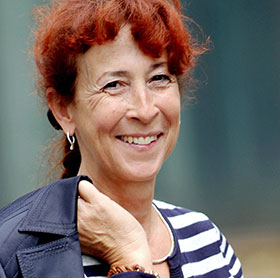 Andrea
Ruch-Erdle
Member of the Board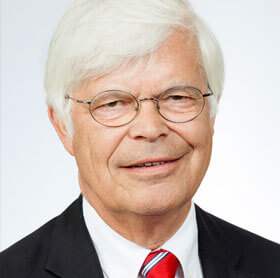 Dipl.-Ing.
Walter Kurtz
Member of the Board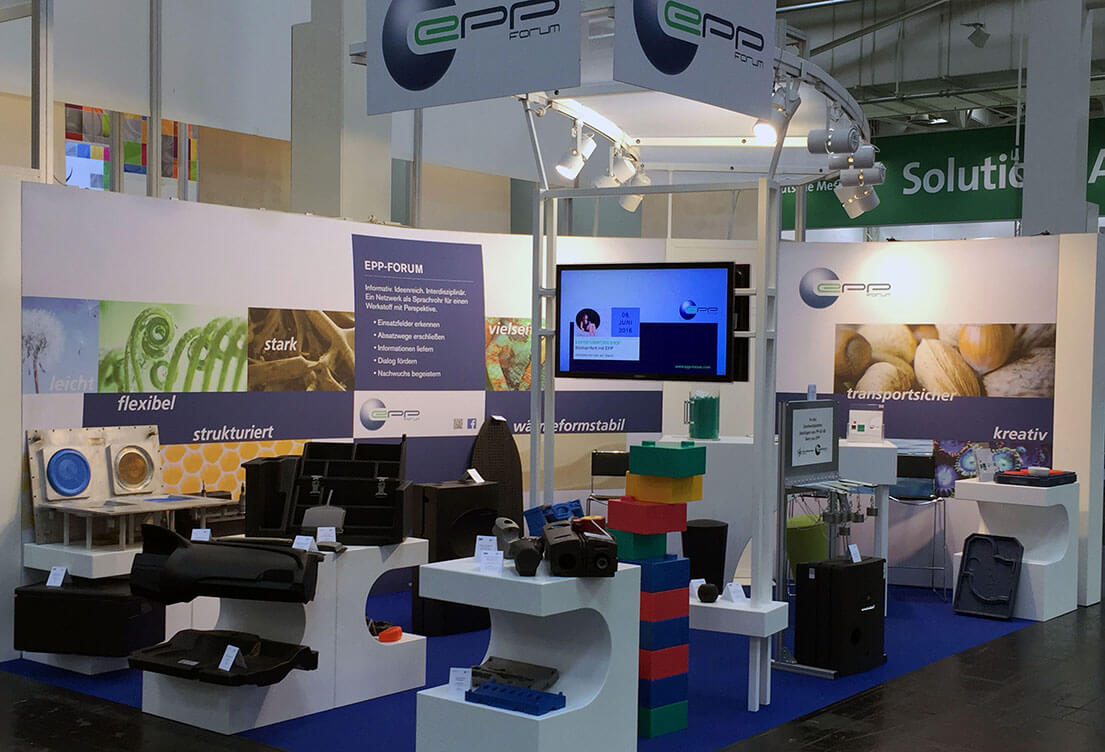 The remit of the EPP Forum
Since it was invented in the mid-1980s, expanded polypropylene's application areas have steadily increased due to its unique profile of capabilities. Since 2006, the EPP Forum has been working to raise awareness about this special material in industry, research and among the public through efficient interdisciplinary collaboration. Networking and the promotion of young talent, workshops and competitions, trade fairs and marketing – our measures to make expanded polypropylene more widely known and bring it out of the circle of "hidden champions" and into the foreground are just as varied as expanded polypropylene itself. As a project- and perspective-oriented platform covering the entire value chain of a product, the EPP Forum has set itself the following core tasks:
Improvement of knowledge transfer regarding particle foams between companies and research institutes
Supporting research in the areas of EPP products and manufacturing processes
Supporting the market establishment of the material in industrial sectors, which have not yet considered EPP for themselves
If you want to develop further, you have to keep your eyes open. If you want to promote a particle foam that is as promising as EPP, it is particularly important to identify potential fields of application and to open up new sales channels. The main areas of application for expanded polypropylene continue to be in the automotive and packaging sectors. However, the more well known EPP and its profile of properties become, the more possible areas of application can be generated for this versatile material. Because of this, the application possibilities of EPP have been expanded significantly in recent years: examples include the furniture and design as well as the sports and leisure sectors, industrial products in the field of insulation, and the trend towards lightweight construction and the model aircraft sector.
In order to advance the application possibilities of EPP even further, the EPP Forum doesn't just provide information on the outstanding properties and transformation capabilities of the small foam beads. Thanks to cooperation with the research sector and the design industry, we also enable a lively transfer of knowledge for all those involved in material and product development.
We create powerful connections
Networks are important for success. This applies not only to people, but also to materials. With an interdisciplinary network, the EPP Forum bundles expertise and creativity – all for the innovative material EPP.
Thanks to efficient networking, the EPP Forum supports the transfer of knowledge between companies from raw material production, mechanical engineering, toolmaking and application, and also promotes the exchange of information between industry and science via an explicit dialogue. The advantage: new fields or areas of application for EPP can be discovered and manufacturing processes optimised. Its extremely versatile profile of properties makes expanded polypropylene interesting for the international market as well. Our efforts are worthwhile in any case: the continuously rising sales figures for EPP speak a clear language.
We design professional trade fair presentations
What do an idea, a material or a finished end product have in common? For efficient further development or marketing, the right people must be approached. To ensure that this succeeds, we create attractive trade fair presentations.
In the areas where trade fair visitors meet, we present EPP as a universally applicable material. Beyond the profile of specific mechanical and environmentally friendly properties, we want to stimulate thought and offer inspiration for fields of application by presenting current areas of use. We are represented at national and international trade fairs in Germany and Europe, especially in the areas of "Packaging and Logistics", "Furniture and Design" and "Sports and Leisure", where we present the advantages of expanded polypropylene.
We provide current information
With exciting news about our multifunctional particle foam EPP, we want to generate a lot of discussions! Visiting trade fairs, organising workshops or announcing and realising competitions requires a lot of work. However, what good is all that effort if no one hears about the news regarding expanded polypropylene and the EPP Forum? With intensive press work, we ensure that our material finds an appropriate platform in newspapers, trade magazines and the internet. And we also have a lot of information ready for you personally: You can read news from the EPP scene in our regularly updated news section, on our LinkedIn profile or in our newsletter, which you can subscribe to conveniently here.
Would you like to learn even more about us, our members and our work? Take a look at our news section for current articles and find out about upcoming trade fairs or events.