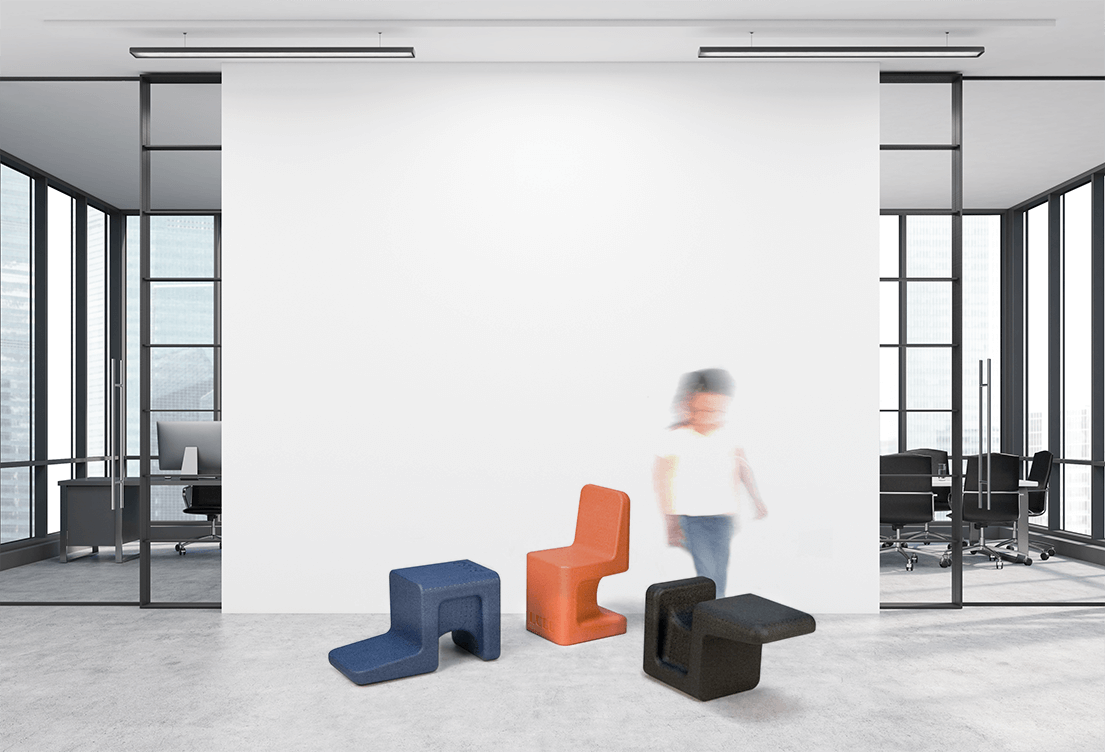 Use of EPP for furniture and design products
Thanks to the adaptability of EPP, the material offers plenty of room for innovative ideas. Expanded polypropylene can be produced in countless colour variations. The result: There are no limits to the design possibilities in the design and furniture industry. But not only that, the other positive properties of EPP – lightness, freedom from harmful substances and sustainability – are also convincing arguments in these areas.
Stand-Up – ergonomic and practical
Stand-Up is a modern office stool. This cone-shaped stool made of EPP is ergonomically shaped and supports balance. When the stool is not in use, it falls back into an inclined position. The balance stool is easy to carry thanks to its hollow core made of expanded polypropylene and the practical strap, allowing it to be taken anywhere.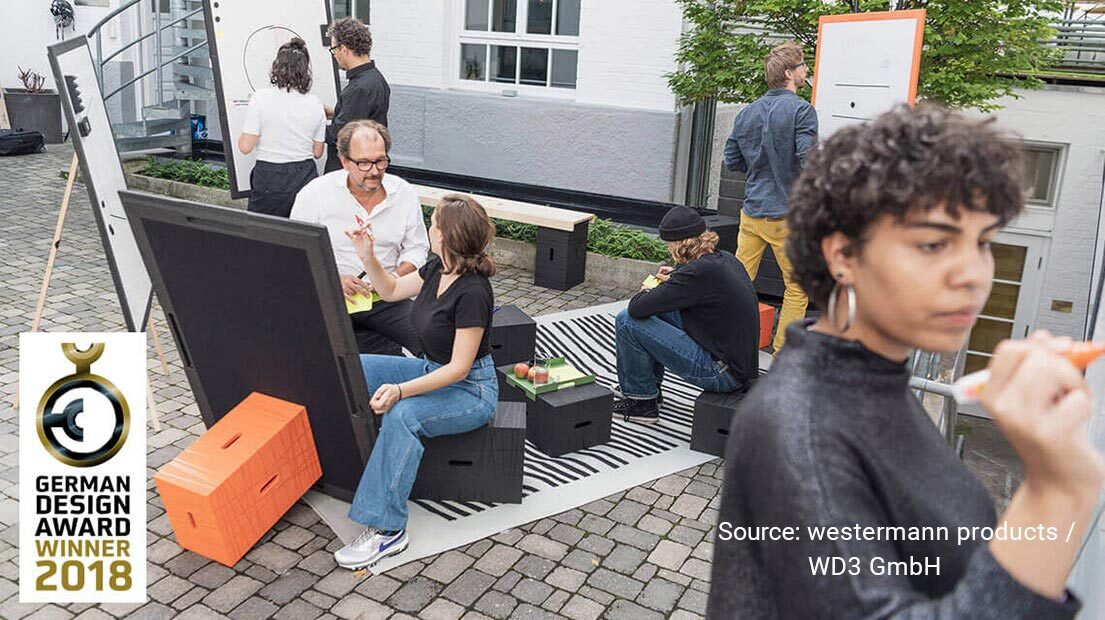 Design stool Xbrick® – for sitting, standing and lying down
The Xbrick design stool can be used flexibly and is suitable for indoor and outdoor use. The stool made of EPP can be used as a seat or standing aid, pedestal or table. The multi-functional stool can be adapted for use in different rooms. It is incredibly light and easy to stow away.
Further fields of application for EPP